Seamen's Church Institute
Setting Sail to A Better Training Destination
How Exputo Improved Uptime and Lowered LMS Costs for Seamen's Church Institute
The Seamen's Church Institute (SCI) is the largest and most prominent mariners' agency in North America. They are committed to serving mariners through education, pastoral care, and legal advocacy. The company is headquartered in New York, NY, has an institute center located in Port Newark, and maritime education facilities in Paducah, KY and Houston, TX. Exputo's client is their Manager of eLearning, Jonathan Burson.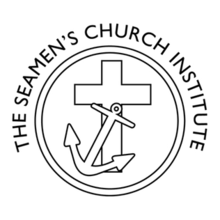 Old technology, not enough time, "I need help!"

Poor servers
Jonathan had a hard time with the current servers for his eLearning courses. He had a learning management system (LMS) that was not properly optimized, and it made things run slower than they should. "My biggest issues were with the server side of things."

Struggles in expertise and time management
Jonathan is an expert in training and adult learning but was struggling with the technical demands of hosting his eLearning courses. "I did not know enough on the server side to grow my clientele. I was the bottleneck that needed to be fixed."

Slowed growth opportunities
: The COVID-19 pandemic has slowed down the mariner industry and paused many training efforts. Jonathan needed a scalable solution that charged according to usage, not an inflexible contract.
Transition support to see around corners
Jonathan learned of Exputo through another e-learning partner who couldn't handle SCI's custom requests. Exputo's reputation is in helping with full-service needs, including custom plug-ins and technology onboarding.
Jonathan moved SCI's learning management system (LMS) to Exputo. Dave Pesce (President of Exputo) worked directly with Jonathan to design the transition plan, pick the technology solution, and make sure SCI was applying best practices at every stage.
"Dave is a forward-thinker and anticipated my needs. Exputo has consistently shown from the beginning of our relationship, that they are partners… if I succeed, so do they."
A proven setup that won't go down
Exputo recommended a Moodle-hosted solution to help Jonathan onboard additional training partners. An unforeseen challenge was in gathering dirty data from the old platform and various legacy training courses.
"The data integrity was poor and felt like herding cats to fix it. Dave was an integral part of this and was very flexible given the timeline pressures."
Zero Downtime
Once onboarded to Exputo, Jonathan has experienced ZERO downtime and no longer worries about the server challenges from his previous provider. "I don't even spend time thinking about the site anymore. There's no more nervousness about it crashing."
Quality service at a fair price
With Exputo's unique pricing model, SCI isn't over-paying for bandwidth when they don't use it. And they are not tied into a lengthy contract like most other providers. "I am extremely appreciative for Exputo's price structure, especially given all the custom support they gave me."
Satisfying SCI's training needs
SCI is better able to meet its clients' training needs. Less energy is spent on the technical solution and more focus is turned towards growth. "I am proud of our ability to meet the wide range of training needs for SCI's clients. We can't wait to expand even further."
Final Advice From The Customer
Conduct your research, find an expert: Jonathan proposed that for anyone who needs to improve their current LMS, find someone who can help you go faster. "Make sure you have someone who knows what they are doing. There are a lot of curveballs that can be thrown at you. I think Dave has seen it all!"
Have a new project starting? Unsure on what the best learning solutions are? Reach out to start a conversation with us.